The Montpellier company Ecocean protects fish during their most vulnerable growth phase so that they can grow and rebuild marine biodiversity. Ecocean's latest innovation: a tool for observing species in the open sea.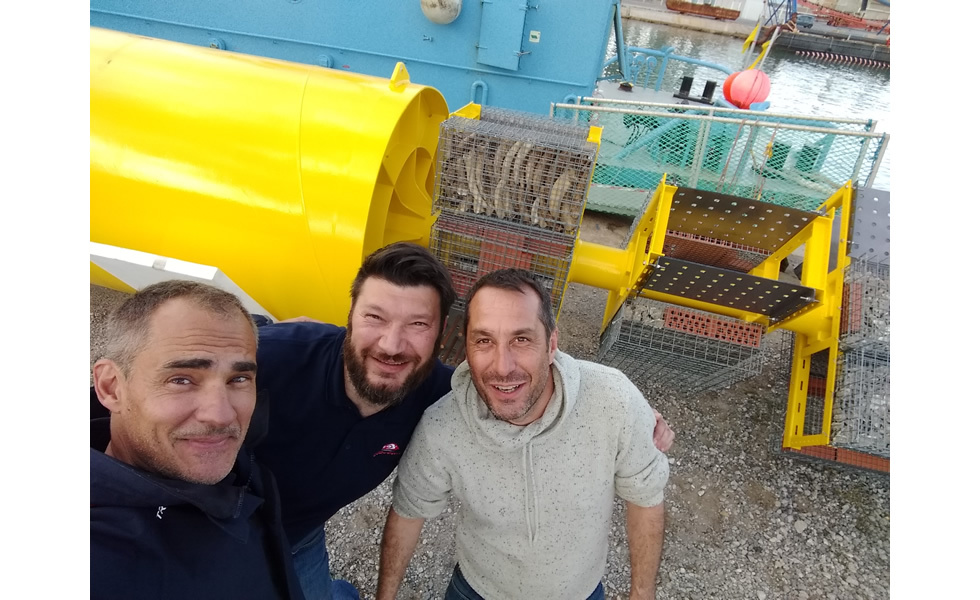 Adapted complex habitats
Founded in 2003 by Gilles Lecaillon, Ecocean specializes in restoring aquatic ecology, designing and producing fishing systems, and raising post-larvae fish (which are released into the sea to repopulate the coastal environment once they reach the juvenile stage). The company also invented "Biohuts", complex habitats adapted for those very young fish. Biohuts are installed in 27 French ports, certified as "clean ports", including 25 in the Mediterranean Sea. The goal remains to rebuild endangered biodiversity.
"Scientific studies have shown that there are ten times more post-larvae fish in ports equipped with these habitats," explains Gilles Lecaillon.
With sales revenue of €1.5 million and 14 employees in 2018, the expert in ecological engineering now wishes to focus on its international development, while remaining loyal to its Montpellier roots.
"We are in the heart of our market, very close to our Mediterranean port clients. Most of our sub-contractors are also local in the Occitanie and Provence-Alpes-Côte-d'Azur regions," adds the CEO of Ecocean.
Find out more…