"A favorable ecosystem for innovation"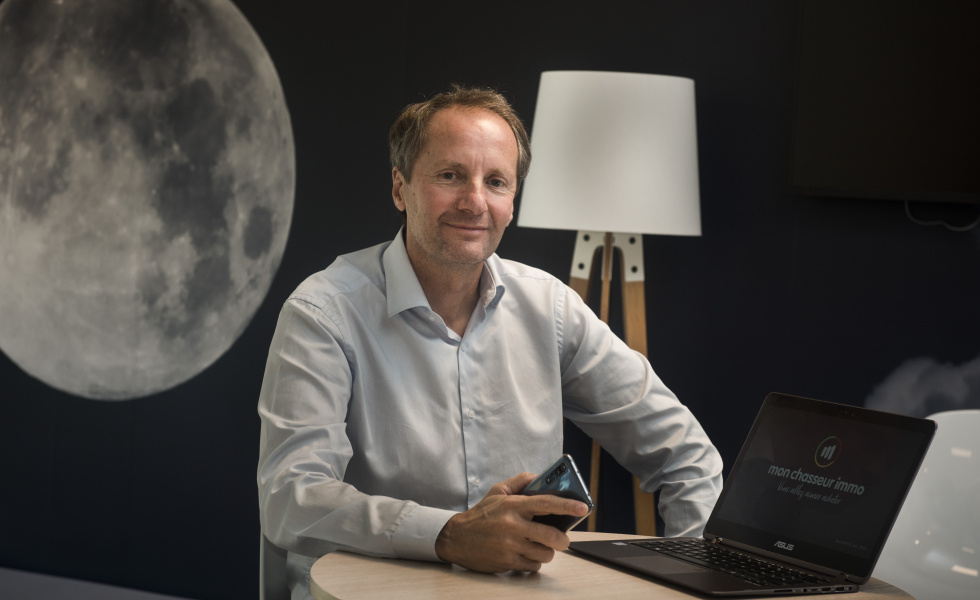 Why did you choose Montpellier?
I am originally from this city. I studied economics at the university here and then went on to acquire experience developing franchise networks, service companies, and property development. When I decided to launch my concept of "phygital" real estate hunting, I knew that I would find a favorable ecosystem for innovation in the Montpellier Métropole area, as well as active, responsive, well-intentioned, and coordinated assistance. On a personal level, I also saw that setting up the company here was a way to satisfy my passion for sailing. Navigating around the Mediterranean Sea gives me freedom that is important for me.
How did Montpellier Méditerranée Métropole BIC and its teams contribute to your success?
We were at Cap Omega for six years, where we benefited from a highly stimulating environment, as well as numerous events and meetings focusing on innovation. We could talk with other companies that already had successful experience managing projects. Before we launched the company, Montpellier BIC experts helped us fine-tune our business model and validate our business plan. They also provided access to a vast professional network that enabled us to hire our first employees as well as to find outside providers and funding sources. We completed three rounds of funding, in 2012, 2014, and 2018. The 3.5 million euros raised recently from regional capital investors, business angels, Bpifrance, and banks, will be used to fund R&D, hiring, and training for real estate hunters. Mon Chasseur Immo set up its headquarters in the Village by CA Languedoc facility in Montpellier. The Village is an excellent post-startup relay, as it shares the same innovation culture and networking practices as Montpellier BIC.
What advice would you give to young entrepreneurs who want to start a company?
First of all, I would recommend that they not launch too fast. They should fully understand the ecosystem in which they are about to enter, and know the markets and the level of current and upcoming innovations in their business sector. Then they need to develop a sales-oriented mindset quickly, without falling into certain traps such as depending only on outside funding or limiting themselves to a nearby environment. This means they have every interest in hiring a team that can carry out the commercial vision as early as possible, identifying the key profiles that will enable the company to grow over time, which also includes leveraging a pool of consultants and independent providers. And one last thing... they need to be ready to work hard!
How do you envision the innovative company of tomorrow in Montpellier?
Ideally, the company would have very clear objectives and be extremely well organized to avoid wasting time with trial and error. It would have in-depth knowledge about its products and markets, while maintaining some flexibility to adapt its offering. As Montpellier is still somewhat removed from national decision-making centers and European capitals, the company of tomorrow should also be extremely open and ready to work with outside partners, leveraging remote resources and skills daily.
Find out more…