Assistance organizations
Montpellier Business & Innovation Centre (BIC)
The pioneer of French incubators, ranked by UBI Global as one of the Top 10 incubators worldwide, Montpellier Méditerranée Métropole BIC offers project leaders a wide range of top-quality services leveraging 30 years of experience assisting startups.
Find out more...
Organizations dedicated to a social approach
The Réalis hub is dedicated to assisting entrepreneurs in the Social and Solidarity Economy. Located in Montpellier, Réalis features a business center as well as space for hosting companies over three years old.
Find out more...
Also discover
Alter'Incub
, an incubator for social innovation.  
AgroValoMed
Created by Montpellier SupAgro, INRA, and INRA Transfert, AgroValo Méditerranée provides support for setting up laboratory-company collaboration projects and assists projects that generate value from research. In collaboration with Montpellier BIC, AgroValo has helped launch about thirty startups over the past fifteen years.
Find out more...
AxLR, Technology Transfer Acceleration Company (SATT)
AxLR specializes in supporting the development and commercialization efforts of innovative projects, particularly in agronomic and environmental fields. This SATT works with and for public research centers in Occitanie's Mediterranean region.
Find out more...
Professional clusters
Participating in professional clusters is an easy way for you to meet companies, researchers, and other players in your sector.
Internationally-ranked universities and world-class training centers
Reputable universities
University de Montpellier and Université Paul Valéry University are among the best. ComUE (Community of University Establishments) is the association of universities, higher education institutions, and research organizations in Montpellier, Nîmes, and Perpignan.  
Renowned schools
Several schools contribute to Montpellier's reputation for high quality education: Montpellier Business School, Epitech Montpellier, Polytech, EPF, Campus Digital, Esma, Montpellier IAE, and more.
 
You're interested more in entrepreneurship than in school?
Start'up Lycée (literally,
"Startup high school"
) is a new teaching method that gives high school students an opportunity to create a company in 48 hours using today's most innovative startup tools and methods. Initiated by a team based in Montpellier, 70 educational events have been held throughout France since 2013. @TEntreprenants @SUP.lycée
Find out more...
Training programs are also gaining fresh momentum with higher schools for digital activities:
International initiatives
The local French Tech ecosystem is enriched by several international initiatives
StartupXChange
Organized by IBM, this event enabled 10 French Tech Montpellier startups to dive into the startup ecosystem of Austin (Texas) in 2015.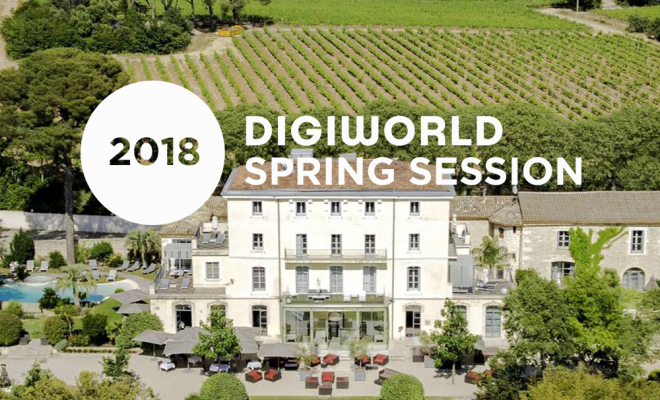 DigiWorld Spring Session
DigiWorld Spring Session (or DigiWorld Summit), has brought together decision-makers from around the entire world for over 40 years.
French Tech China Tour (FTT)
French Tech China Tour (FTT)
An immersion stay of 15 days in China for 12 French Tech companies, in Beijing, Shanghai, Shenzhen-Canton, and Hong-Kong.
Missions abroad
Biotechnology International Organization's International Conference
In June 2017, nine local companies participated in the BIO International Convention in San Diego (United States) . Among the show's 14,000 attendees were Acobiom, AGV Discovery, Amylgen, CILCare, Ciloa, Deinove, Expernova, MedinCell, and Phost'in. Relive the event on #BIO2017. Next year's edition will take place in Boston in June.
Find out more...
 
DLD Tel Aviv Innovation Festival 2017
In September 2017, Montpellier Métropole led a delegation of about ten entrepreneurs to Israel to participate in the DLD Tel Aviv Innovation Festival 2017.
Find out more...
 
Slush: Northern Europe's biggest event for startups
Every year, nearly 2,500 startups get together in Helsinki (Finland) for two days at SLUSH, Northern Europe's biggest event dedicated to startups. Seven companies from the Montpellier metropolitan area participated in the journey: Virdys, Arthur Dupuy, Sensing Labs, Burostation, Toolimédia, Wysilab, and Matchupbox.
Find out more...